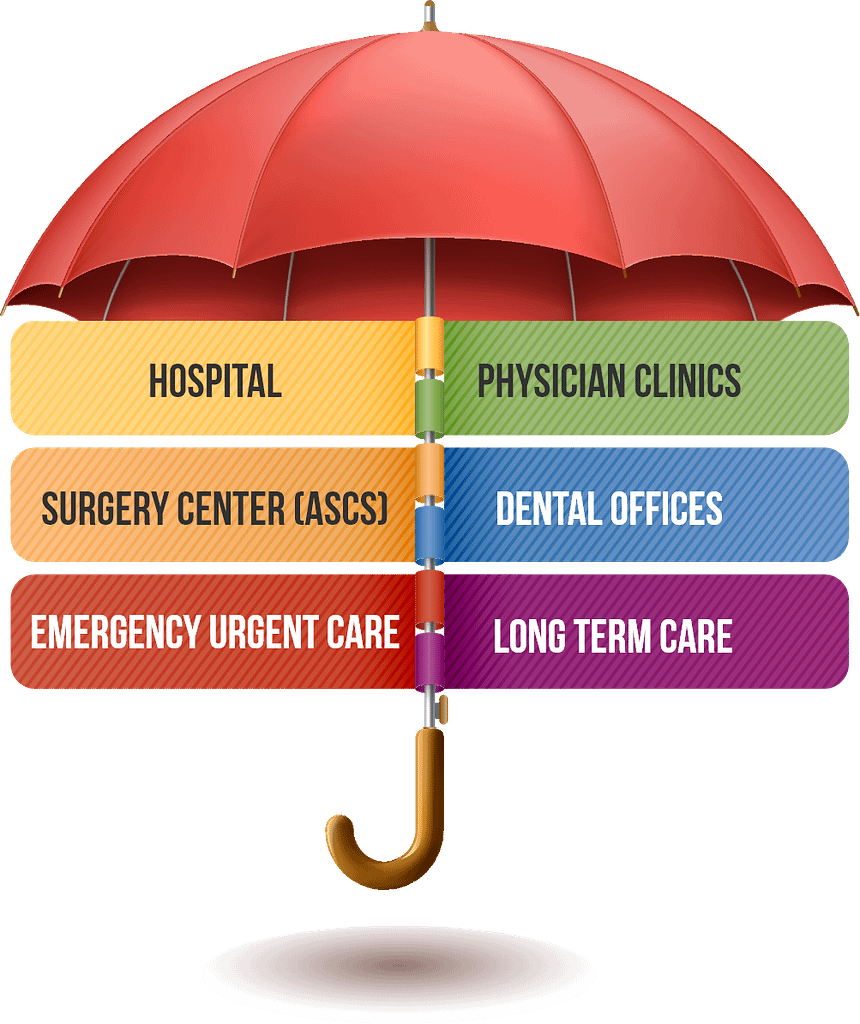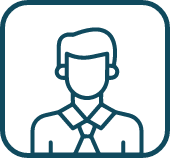 Managed Services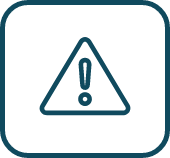 Risk Assessment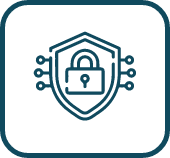 Network Protection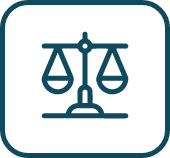 Regulatory Support
User Training
The very nature of cybercrime is progressive. The approaches that hackers use to gain access to a medical network are progressing right along with the technology. This is why your cybersecurity needs to be top-notch. It's not an area where you can roll with the punches and address issues as they come. In the healthcare sector, you need to have the advantage. Your PHI is a valuable asset that cyber criminals are chasing after in hot pursuit. You can't afford to be reactionary; you must be revolutionary.
When it comes to strengthening cybersecurity, prevention is key. ECS offers a comprehensive cybersecurity training program for clinical and administrative staff/users/employees that will educate and empower them to be proactive in identifying potential threats from the front lines so they can be contained without any disruption to daily operations. Employees are a very valuable asset in the fight against cybercrime, and they are often underutilized. Most attacks start with phishing and malware via email. We can create a universal awareness of cyber threats and what they might look like, perform testing to help employees practice identifying suspicious emails, and educate them on cyber best practices to ensure that patient information remains protected.
Let us cover your HDO with even more layers of protection and safe holds. We offer a menu of services to beef up your organization's security through healthcare cyber risk assessments, cyber awareness end-user training, medical network hardening, and regulatory support. Our passion is designing and implementing security measures to protect sensitive information and our mission is to offer those tools to strengthen your defenses against outsider attacks. As your technology partner, we educate your employees and monitor your systems through a series of assessments aimed at creating the best possible security and recovery plan. We pride ourselves on adhering to government-mandated compliance standards and delivering the highest quality security service to those who put their trust in us. Earning and keeping that trust is the driving force behind what we do, and we are dedicated to bringing you an innovative plan that is proven effective in healthcare cybersecurity. Our pledge to our clients is that we will continue to evolve with the technology and remain one step ahead of the cybercriminals.
Cyber attacks are lurking around every corner. As a Healthcare Delivery Organization (HDO), you have a target on your back. An estimated 30% of cyberattacks have been against hospitals. Add to that the ever-evolving and sophisticated hacking strategies that are being used and your risk is growing exponentially. With phishing emails that appear stunningly credible combined with clinical and administrative employees who are untrained in cybersecurity, malware can easily exploit the HDO infrastructure if it doesn't have an effective system in place to prevent attacks.
The massive amount of personal data and protected health information that is stored and accessible by a multitude of different people across the healthcare spectrum makes it a very enticing place to focus an attack. Add to that the fact that access to and retrieval of that protected health information can quite literally mean the difference between life and death. Cyber criminals know that this vulnerability can pay dividends. You need a Security Service Provider that is cutting edge with a team of expertly trained medical network professionals who practice the latest strategies and study the approaches that cyber criminals are using to breach the walls of protection in place. Healthcare specific zero-day attack vectors, FDA guidance, MDS2 data and other industry best practices are a must to make quick adjustments that remediate potential threats.
The security team needs to be progressive in their approach and tactical in their responses to always stay one step ahead of the hacker. You need a team that has the working knowledge, proven experience, and specialized expertise to build a hedge of protection around your protected health information and sensitive data. Your patients are counting on you to keep their information safe and secure.
Let Emeritus Cyber Solutions (ECS) cover every angle of your infrastructure. From top to bottom, we will be your first and last line of defense against cybercrime with our comprehensive security system that prioritizes prevention and detection as an initial safeguard. We pride ourselves on our ability to contain a potential threat and eradicate it before it can wreak havoc on your infrastructure. We offer constant monitoring that positions your organization at an advantage. We study analytics and user behavior to identify patterns of suspicious activity. We are poised to investigate it quickly and effectively. Whatever your security needs are, we have a customizable plan to keep your data safe and an expertise to guide you through the process. Our watchful cyber eye will deliver measurable results in prevention, detection, containment, and recovery for your company's protected information.
We COMMIT to providing Healthcare Cyber Security services that bring value to our healthcare delivery partners
Proper planning and practice of incident response processes is a continuous effort that reduces the down-time of medical networks in the case of a breach. What's at stake if your clinical or administrative users lose access to the network and applications used to provide healthcare? Our preventive and corrective maintenance services not only help protect your networks but keeps your business moving forward.
Industry Specific Knowledge
Our cyber services are centered around the intricacies of providing network protection in the clinical environment. By merging information security with clinical engineering expertise, we are a smart choice as your technology partner. 
As IT security costs increase, we believe in a firm, fixed pricing platform for outsourced Managed Security Services (MSS) that facilitates smooth and predictable IT spending. Our approach allows our clients to plan more effectively as well as protect against unexpected expenses.
Proactive cyber security management outsourced to experts helps our clients reduce risks associated with business interruption, data security, reputation, cost fluctuations, and much more. Forwarding the risk and effort of maintaining your IT security allows our clients to focus on their core business of helping patients.
Properly maintained medical networks include built-in feedback loops which provide the inputs for continuous system improvement. These improvements ensure that the system is adaptable and able to flex with changes from inside or outside your organization.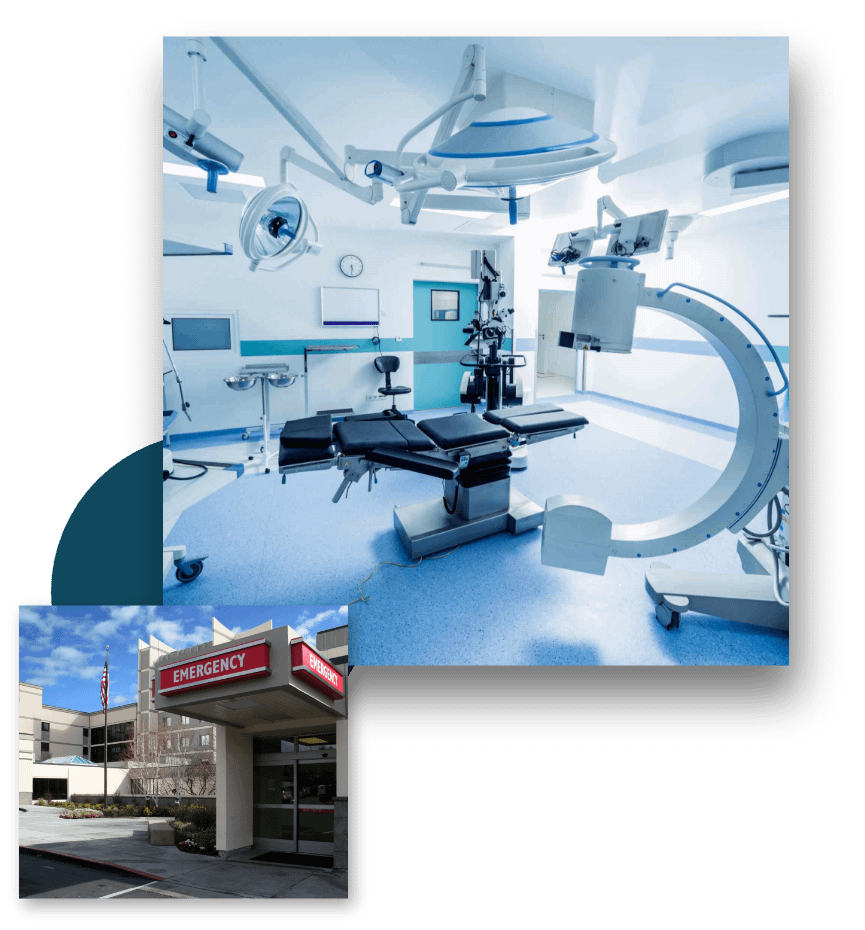 Develop Cyber Security Policies
Establish Cyber Security Governance
Support Regulatory Adherence
Perform Risks
Assessments
Develop Risk Mitigation Plans
Support Network Hardening Actions
Train Users in Cyber Awareness
Provide Real-Time Network Monitoring
Coordinate Disaster Drills and Breach Simulation
Aid In Incidence Response and Recovery
Offer Fully Outsourced IT and Cyber Services
provide technology project management
We protect your network so you can focus on patient care
We support ouR clients BUSINESS AND TECHNOLOGY GOALS
We help PROTECT YOUR BRAND AND REPUTATION
WE Reduce exposure costs & associated with DATA BREACHES